7 days a week @ 7:30am via Zoom
Zoom ID: 81393702530, Password: 37404
Zoom Meeting Link
We are a ZOOM only meeting and we would like to keep you updated regarding the happenings in our area
.
Announcements
Please submit your announcements and flyers.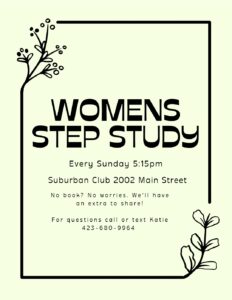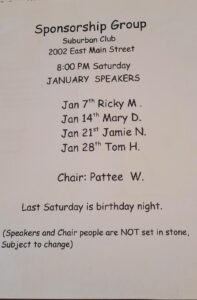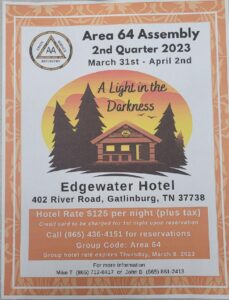 shell@164pages.com
We are fully self-supporting, declining outside contributions Our Group 7th Tradition
Venmo acct: aauponawakening
If you want to contribute to GSO directly:
General Service Office
Box 459
Grand Central Station
New York, NY 10163
Upon Awakening
Information: Michele L "shell"
GSR Stewart
Alt GSR Patee
Secretary: Vicky
Treasurer : Rhiannon
Alt Treasurer:Susan
go to https://www.aa.org
Women's
Literatures Meeting
EVERY Tues 1:15 at the East Brainerd Club.
East Ridge Serenity Group
EAST RIDGE SERENITY
SPEAKERS MEETINGS
8:00 PM on SUNDAYS
SUBURBAN
Please contact us at shell@164pages.com to include your flyers and updates. Thank you.
UPON AWAKENING Info Page
"Bulletin Board "
We belong to the Area 64 Assembly in the 83rd District.
Welcome to our information page
DISTRICT AND ASSEMBLY INFO
LEGAL NOTICE
This website is not endorsed or approved by the General Services Office of Alcoholics Anonymous. Alcoholics Anonymous, AA, and The Big Book are registered trademarks of Alcoholics Anonymous World Services, Inc.